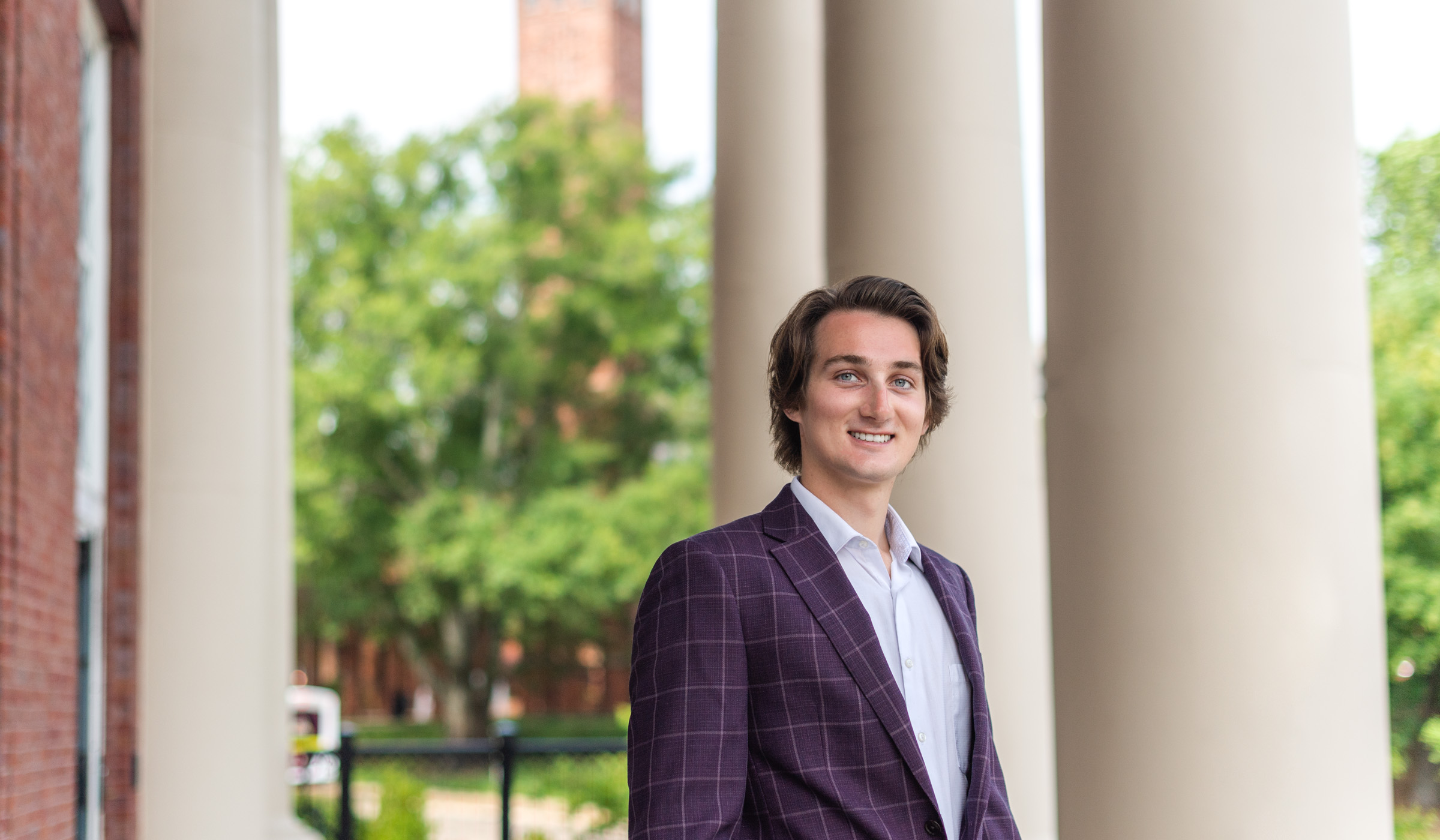 Seth Sloan never saw himself as much of a traveler.
But when he heard about a study-abroad program sponsored by his fraternity, Sigma Phi Epsilon, he was encouraged to apply and was shocked when he learned that he had been selected to travel to Greece.
The accounting major from Taylorville, Illinois is representing Mississippi State's chapter of SigEp on a trip with 16 other fraternity members from throughout the U.S. this summer. The group was selected from a pool of over 13,000 members and is part of a fraternity initiative to teach members about the leadership skills of ancient Greek philosophers such as Socrates and Aristotle, as well as the governance and arts of ancient Greece.
Sloan said he did not anticipate how excited he would feel to get to travel out of the country for the first time until he was selected.
"It's kind of ironic, actually," said Sloan, a senior honors student in the Judy and Bobby Shackouls Honors College. "I had never really put a lot of thought in traveling or studying abroad, so when I found out I was picked, it all kind of came at me at once. I'm super excited, and it's probably going to inspire more interest in seeing the world down the road, too."
As part of an extensive application, Sloan wrote a series of essays answering intellectual and philosophical questions. He credits Ryan Ware, past chapter president and a 2021 Spanish/finance graduate, with informing him about the program and encouraging him through the application process.
"I specifically learned about it from Ryan, who was also invited to go on the trip in 2020," Sloan said. "We talked a lot, and he motivated me to apply and put all the necessary time into the application."
He also said he was looking forward to meeting and getting to know the other students on the trip, all of whom come from various universities.
"I can't wait to meet all these people who are going to be very similar, yet at the same time, have very different experiences than I do and have different mindsets and opinions," Sloan said. "All of us will be able to spend time together and really get to know each other."
While in Greece, Sloan and his group will visit historical sites such as Athens, Delphi, Nauplion and Olympia, as well as other notable historic landmarks from ancient Greece. To prepare, Sloan was presented with books and other materials to study before his departure.
He leaves for Greece in mid-June and will stay for 10 days. He said it is an honor to be one of the few selected to go and is excited to share the experience with his fraternity brothers when he returns.
"I can't wait to go, and I also can't wait to bring back all the experiences and memories I'm going to have and share them with the rest of the chapter here at Mississippi State," Sloan said.