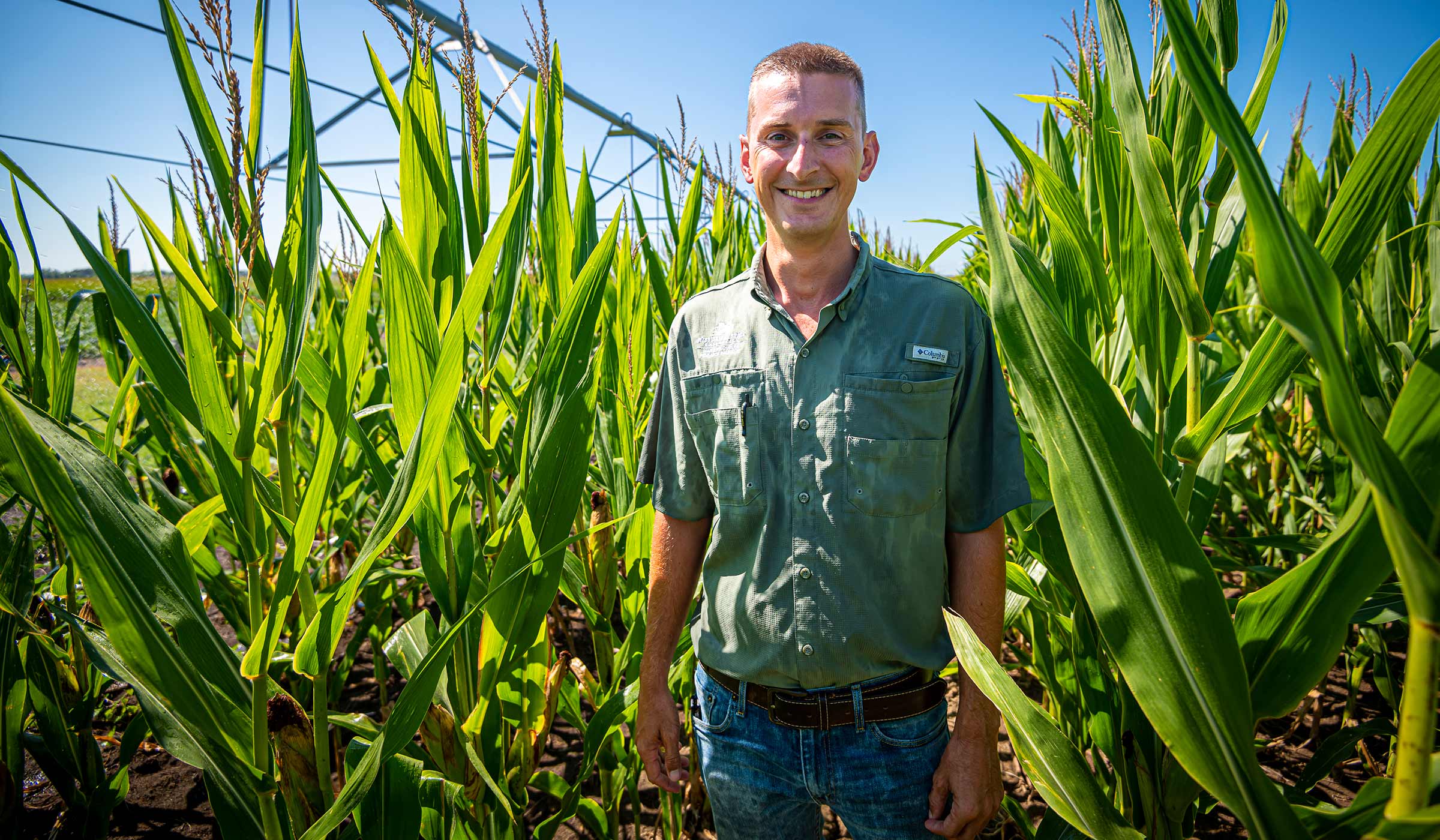 Graham Oakley is a unique blend of old-school farming ingenuity and cutting-edge technological expertise, and he uses both daily as a research associate for the Mississippi Water Resources Research Institute at Mississippi State University.
As a lifelong resident of Oktoc, Oakley grew up working cattle, growing crops, and tinkering with farming equipment. Those skills easily translated to success in agronomic crop research and field management in the MSU Department of Plant and Soil Sciences. For several years, Oakley managed research projects for Dr. Dan Reynolds and pursued his master's degree.
"We were on the leading edge of technological advances in weed control, and I got to see firsthand how those new products could benefit producers," Oakley said. "Applied research can really make a difference to Mississippi growers."
He quickly became fascinated by precision agriculture technologies, especially unmanned aerial vehicles and systems, commonly called drones. Not only did he learn to fly them, he learned to build them. He serves on the MSU Academy of Model Aeronautics Unmanned Flight Club Board as treasurer and has been the board's president. He co-authored a textbook for MSU with four other commercial remote pilots that teaches how to fabricate drones.
"Drones are fun and challenging, but also incredibly useful in making crop management decisions," Oakley said. "They don't replace boots on the ground, but they are another tool to use in evaluating a crop's progress."
Oakley's unusual skill set and passion for innovation led him to experiment with planting a soybean field at the Mississippi Agricultural and Forestry Experiment Station's Black Belt Branch Research Station in Brooksville so that, when sprayed, the terminated plants would change color and reveal the MSU M-mark. Visible only from the air, Oakley's efforts were noticed by a local farmer flying over the station in his small plane. Soon the photo was being shared widely on social media, and was even featured in the Division of Agriculture, Forestry, and Medicine's 2021 Annual Report.
In 2021, Oakley received his master's degree and took a job with the Mississippi Water Resources Research Institute. He is applying his agronomic crops background to water quality and quantity research.
He plans to pursue a doctorate in agronomy at MSU.