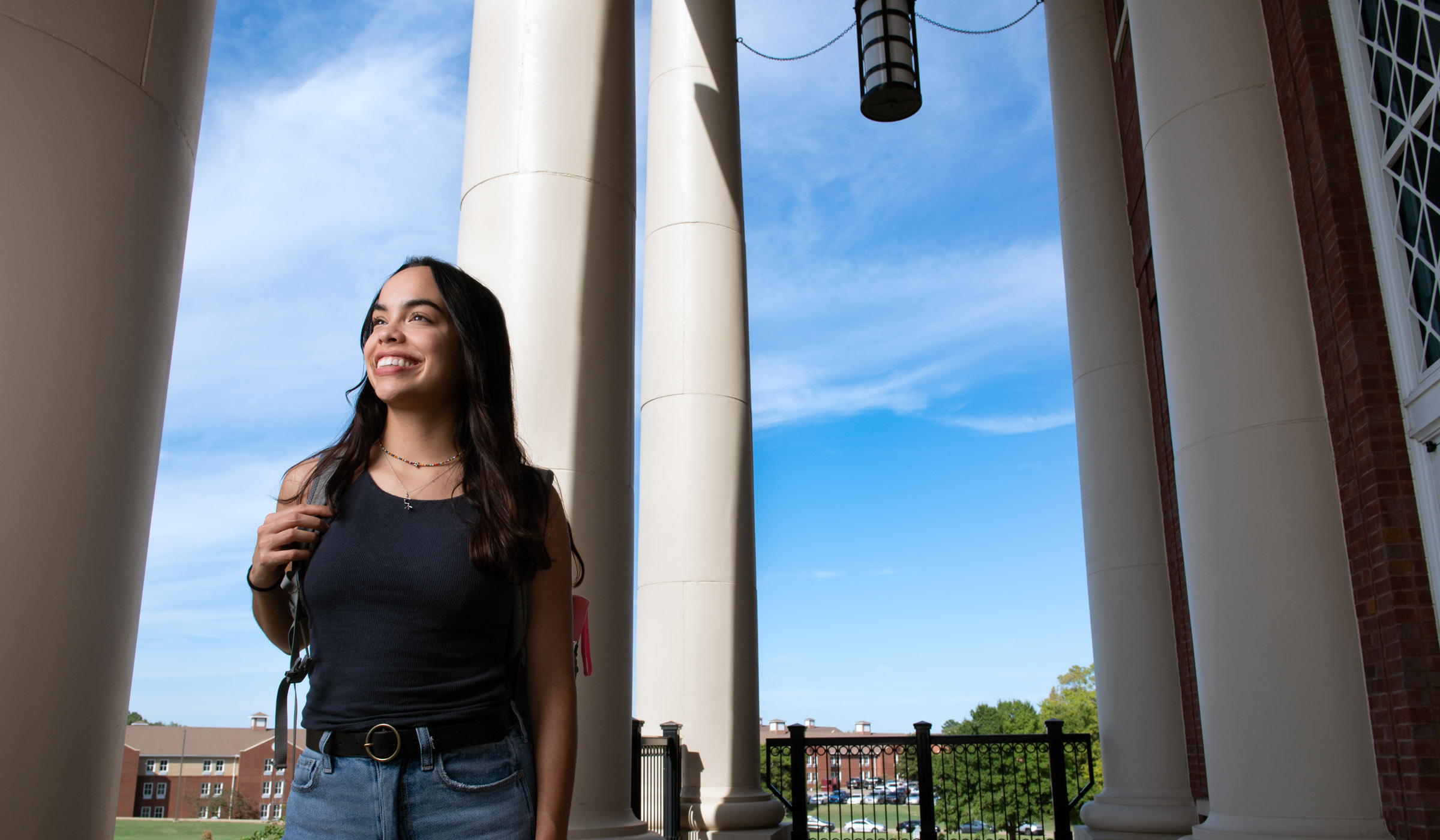 Laura Alvarez Rios wants to help people, and the Venezuela native said Mississippi State is giving her the educational tools and extracurricular opportunities to do so.
Alvarez, a senior psychology major, arrived in Starkville in 2020. The 4.0 student who speaks three languages quickly settled into her studies and found numerous outreach efforts related to her discipline, allowing her to provide support for others' mental health and improve their living situations.
From helping organize the homes of people seeking relief from the effects of hoarding tendencies to getting involved with those seeking support from the MSU Collegiate Recovery Community, Alvarez said outreach efforts give her a sense a satisfaction and fulfillment.
"These people are like my family. I'm not here just to support them, either. It's also about getting the word out about mental health and the steps we can take to improve our situations," said Alvarez, who also is a member of the International Student Advisory Board. "It's inspiring to see my generation be so strong. It takes a lot of courage to recognize that we have something going on and need to ask for help. It's inspiring to see people take a stance to help themselves and those who are going through the same issues."
Alvarez said she plans to continue her education, earn a doctoral degree and conduct neuroscience research to further understand the brain. She hopes to provide more help and relief to people—a career path made possible, she said, by her time at MSU and the support and encouragement from two specific mentors—MSU Department of Psychology Assistant Professors Hilary DeShong and Mary Dozier—for whom she has worked as a research assistant.
"Here at MSU, someone is going to give you the chance to put yourself out there, and they will train you to have the capabilities you can see yourself having," she said. "The university helped me become the person I knew I could be, and I might not have had the chance to become this person if I was somewhere else."