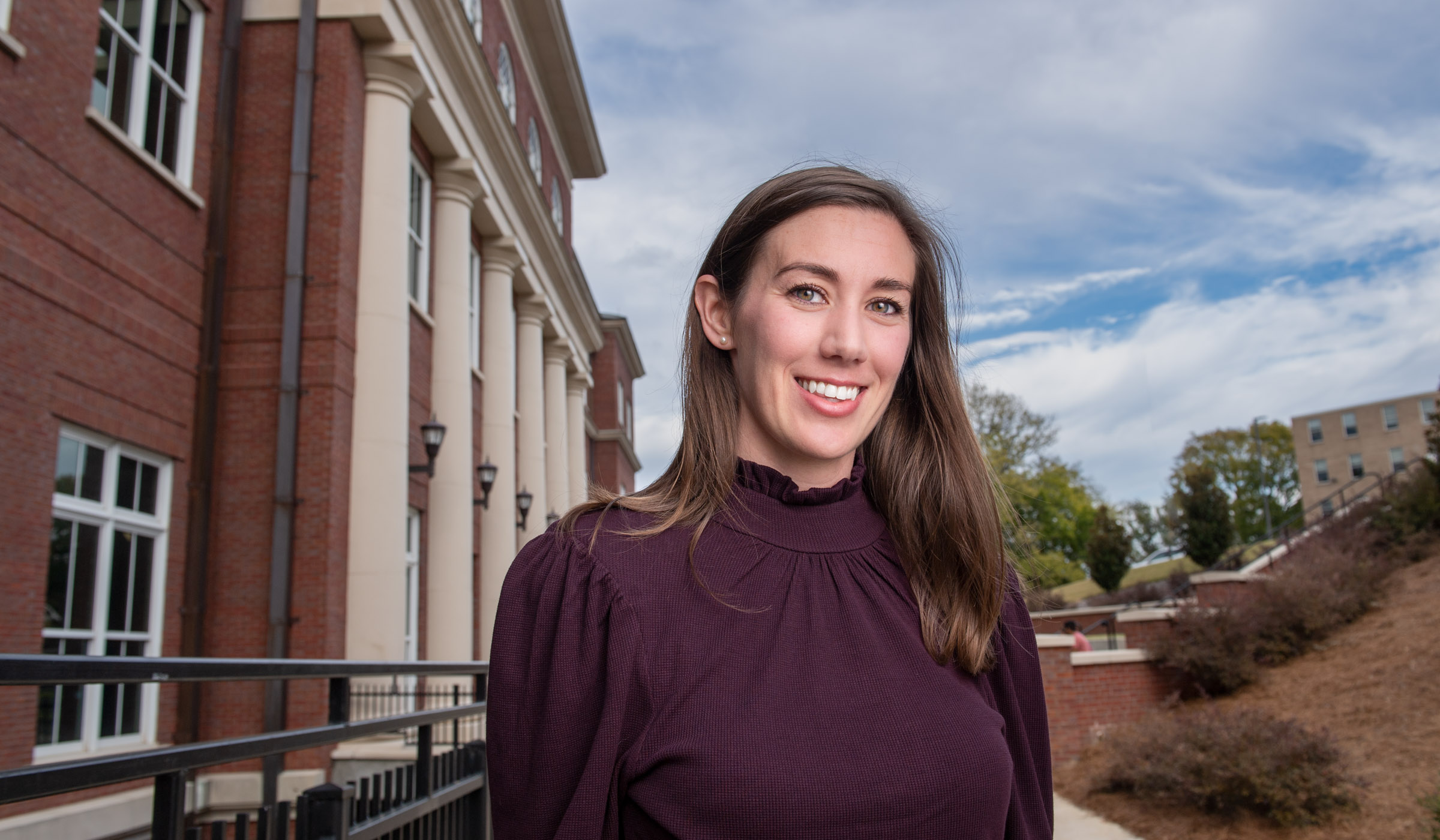 Chelsey Vincent never expected a career at Mississippi State, but a series of opportunities led to her becoming a university instructor and coordinator for the Center of Academic Excellence. Now, she oversees 50 student leaders in the Supplemental Instruction program and teaches study skills—all to help students struggling with coursework succeed.
"The best part of my job is working with the students and helping them get from one place to another, whether that is in my class figuring out how to study, or in the SI program helping them get better and move on to the next step in their education and professional career," Vincent said.
An Agricola native, Vincent moved several times before her family settled in Decatur, where she graduated from Newton County High School and attended East Central Community College. Then, as an undergraduate elementary education upperclassman at MSU, she experienced student success and leadership involvement through participation in the Montgomery and Day One leadership programs, both offered through the Office of Student Leadership and Community Engagement. Even after graduating, she returned to the university in the summertime to work for the office, while kickstarting her teaching career during the academic year at Agricola Elementary School as a second and third grade teacher.
Completing several summers of employment with MSU, Vincent soon became full time as the Day One Program coordinator and continued her love for helping students academically and in their everyday lives. She'd found her career niche and also began a master's degree in counseling with an emphasis in student affairs, which included several internship hours she fulfilled in the SI program, part of the university's Learning Center.
Equipped with her M.S. in counselor education and previous experience, Vincent was hired as the SI coordinator and now frequently meets with SI student leaders to discuss sessions and study strategies, while also solving any program issues that arise. SI sessions, which can be as large as 400 students, are standard offerings for common classes in science, mathematics and others considered "historically difficult."
She said, "When you say you work at MSU, it really means something. The atmosphere, the family, generosity and the spirit of MSU make it a wonderful place to be."
When she is not helping students through the internationally accredited program, Vincent teaches a college reading/study skills course focused on time management, goal setting, growth mindset, test-taking skills and more.
Away from her work and teaching, Vincent spends lots of time with her family. She also is focusing on completing her Ph.D. in educational leadership with a concentration in higher education.