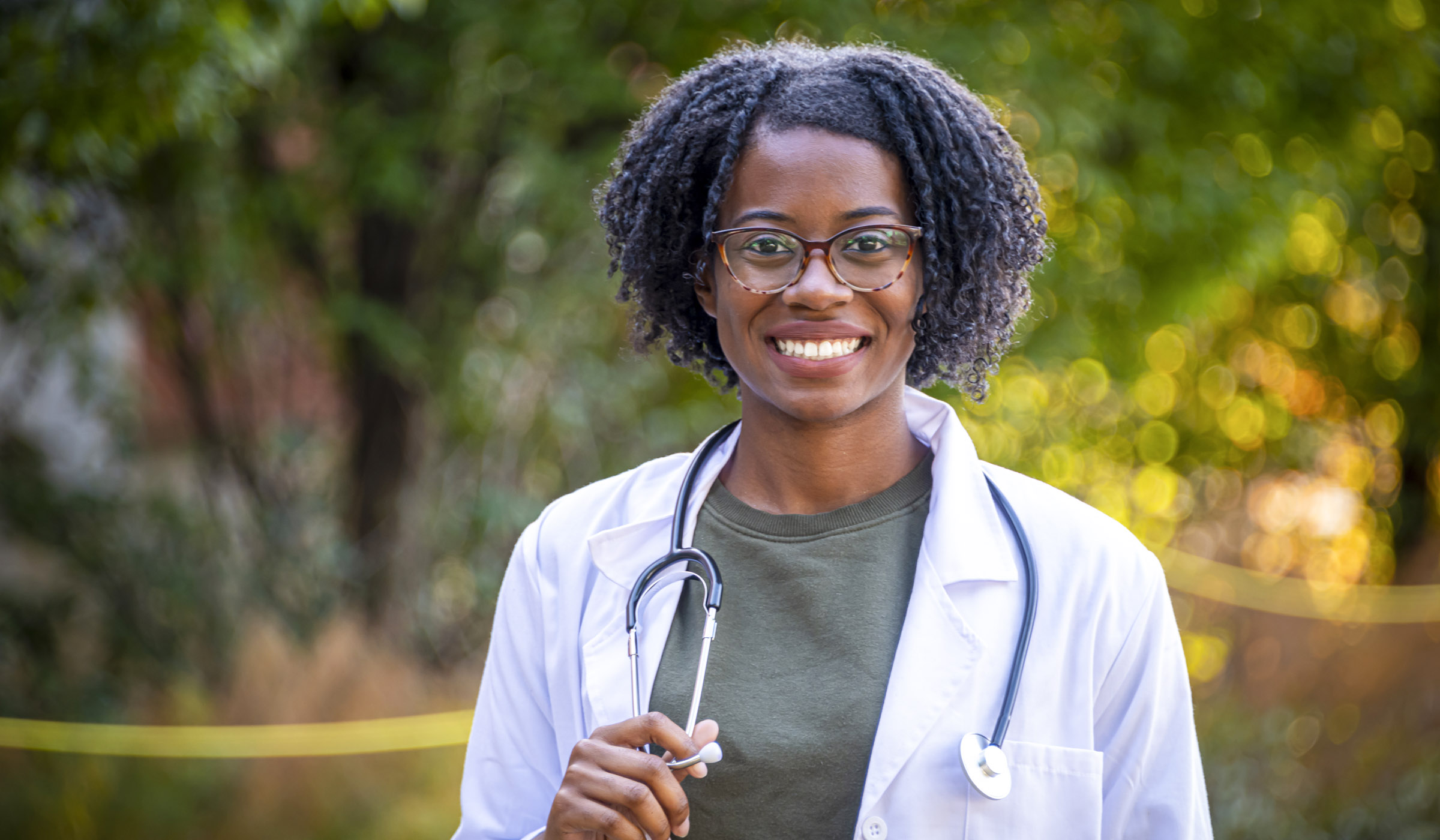 Although she grew up near the University of Mississippi in Oxford, Marimba Williams remembers frequent trips to Mississippi State made her feel at home in Bulldog Country.
 "My dad was an assistant professor of history and African American studies at Mississippi State, so my sister and I would always visit. The people on campus were friendly and easy to communicate with," said Williams, now a senior biochemistry major in MSU's College of Agriculture and Life Sciences.
With a career ambition to either work as a physician or clinician in neurology or anesthesiology, Williams chose biochemistry for her undergraduate degree to set her on a path to the medical profession.
"I admire physician-patient relationships and believe they are among the most unique and profound professional relationships. I have always had a passion for helping others and developing skills that will strengthen my ability to do so, but I specifically chose medicine because I believe there is something special about collaborating with an individual regarding their health and wellness," she said. "A human life is invaluable and having the opportunity to dedicate my life to preserving the lives of others brings me an immense amount of peace and fulfillment that I don't believe could be achieved by doing anything else."
On her pre-med path, she's invested in others and the university while improving her skills to help achieve her goals. She has been a pre-health ambassador, the Council of Residential Experiences (CORE) president for Dogwood Hall, and the North Mississippi representative for the Women in STEM Departmental Outreach Mentorship (WISDOM) organization. Currently, she serves as the president of CALS Ambassadors, a teaching assistant for the Scientific Communication Skills class and an active member of WISDOM.
"By being involved on campus and with other organizations, I've improved my interpersonal communication skills. I've also developed my ability to better relate to more students, help them through their situations and give them insight on things I wish I had known before I started," Williams said.
Outside of her on-campus involvement, Williams has furthered her interests in pre-medicine through internships, undergraduate research and jobs in healthcare. This included working as a medical scribe at the Baptist Memorial Hospital Emergency Department in Columbus.
"I saw what it's like to be a physician as I assisted them throughout clinicals. I saw them talk with patients about treatments and diagnoses," Williams said. "I was able to sit in their meetings and engage with medical professionals to learn how to manage difficult health care situations."
Research—a critical component on the path to becoming a physician—is something Williams experienced during her cancer research internship at the University of Missouri, an opportunity that an MSU faculty mentor suggested to her.
"We studied the ways cancer cells communicate with each other as well as their ability to develop resistance to targeted therapies," Williams said. "I felt so involved because the professors were working to answer such important questions and they embraced me as a part of the team. My faculty mentor shared his life's work and was happy to have me participate in the research."
Additionally, Williams has served as an undergraduate research scholar in MSU's plant and soil sciences department studying genetic diversity in sweet potatoes. While the work wasn't directly related to human health, the experience still informed her future career goal as a physician.  
"Participating in genetic diversity research under Associate Professor Paul Tseng solidified my understanding of the intricacy in living organisms, highlighting the importance of understanding biological activity on a molecular level. That is why I have applied to medical schools that encourage students to look beyond the individual and view the entirety of the human condition while practicing medicine," she said.
Williams will graduate in the spring of 2023 and hopes to attend medical school in the fall. She said she wouldn't be successful without the help of various faculty members at MSU.
"I appreciate everyone that has mentored me because they are always super happy to help," Williams said. "At MSU, you get faculty members who genuinely care about you and your success."