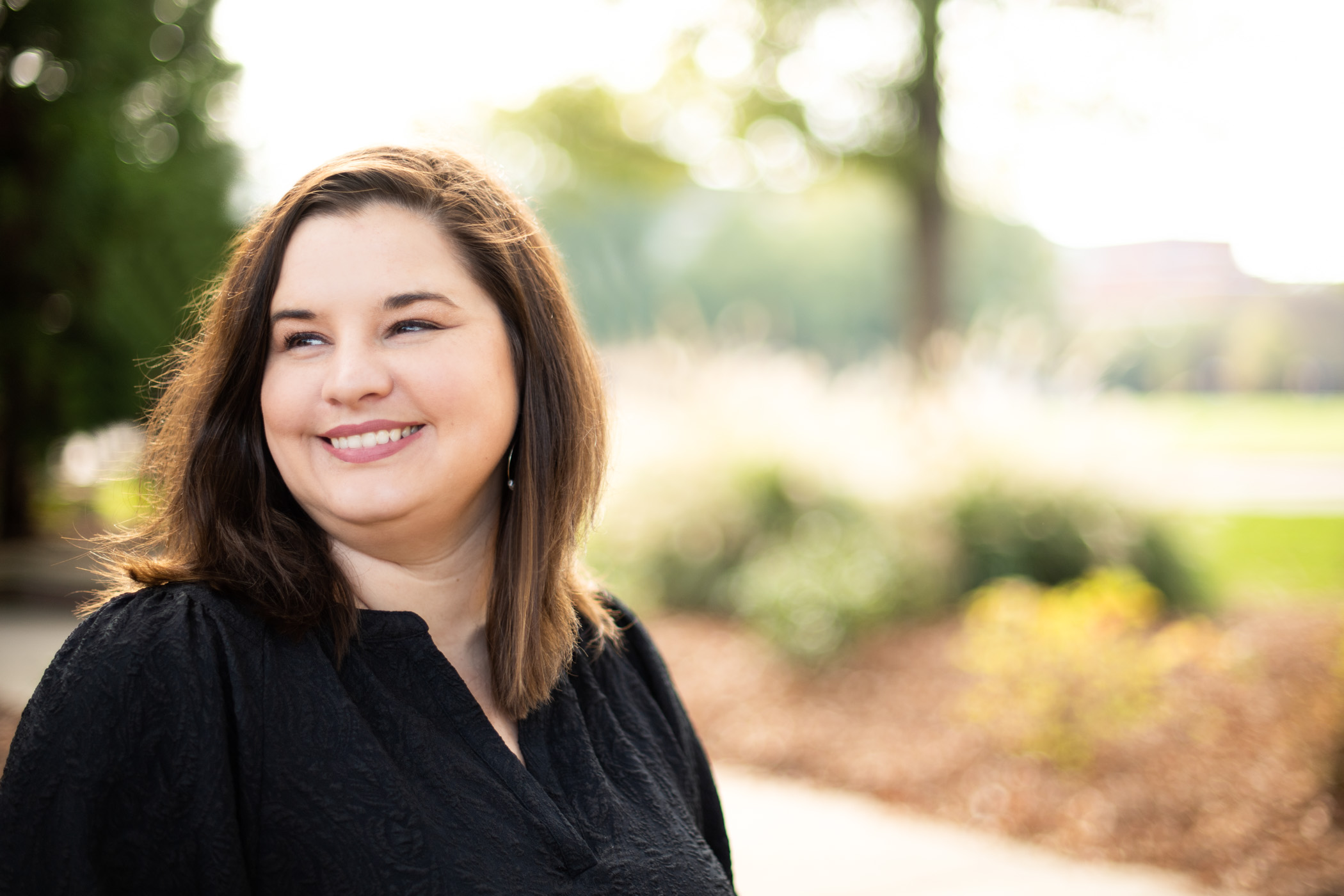 Kiley Forsythe has always valued education, even back to her roots in Ripley, where she fell in love with literature and learning during her senior year of high school.
"I had this fantastic teacher who taught us more than she was supposed to, and part of that was William Faulkner," Forsythe said. "From there, I realized I like writing and words. That's what I'm drawn to."
Forsythe received her bachelor's and master's degrees in English from MSU. Now, as the lead instructional designer for the Center for Distance Education, Forsythe is making ripples in improving the quality of online education at Mississippi State.
"I really love the heart of why online was created in the first place, which is to provide access to higher education or to education in general to populations that would otherwise be underserved," she said.
However, long before her time with online education, Forsythe discovered her love of teaching in graduate school as a teaching assistant at the Starkville campus, which was heightened by her work tutoring in the university's Writing Center.
"This was even better. It's like teaching, but it's more personal, one-on-one, and effective. The  shining moments, when you're teaching and your students understand things, are amplified in tutoring because you can see them better, and they burn a little brighter." 
Forsythe has been complimented as being good at one-on-one instruction, but she found there is an even better way for her to support students.
"I learned really quickly that I could take the one-on-one stuff and work it with faculty. Then I'm really helping students way more than I would've helped them one-on-one," Forsythe said.
After graduate school, Forsythe worked as a writing coordinator at MSU-Meridian before looking for another job opportunity with a shorter commute when she was recommended for the instructional resource consultant position at the CDE.
"At first, I didn't want to apply because I didn't know how good I would be at it," Forsythe said. "I mulled it over and reread the job description. I was finally like, 'I can learn things, so even if I don't exactly know what I'm doing, I can learn how to do it.'"
Forsythe explained that the first two years were spent trying to connect with units around campus like Information Technology Systems, the Center for Teaching and Learning, and MSU Libraries. Then 2020 happened.
"Whatever rulebook we had made, we just threw out the window, and that's when you get into the instructional designer role."
Forsythe said that the pandemic brought to light what many in higher education online already found to be accurate - just because online is meant to bring access doesn't mean it can always be used because of technology inequalities. However, Forsythe said the promise of access is still the most important thing.
"If you have to live with a sick parent, stay with a sick child or work a job in a specific location, you can still have access to education," Forsythe said. "It means there is opportunity out there for everyone, and you'll get the same quality education even as those of us who are fortunate enough to come to a place like Mississippi State."