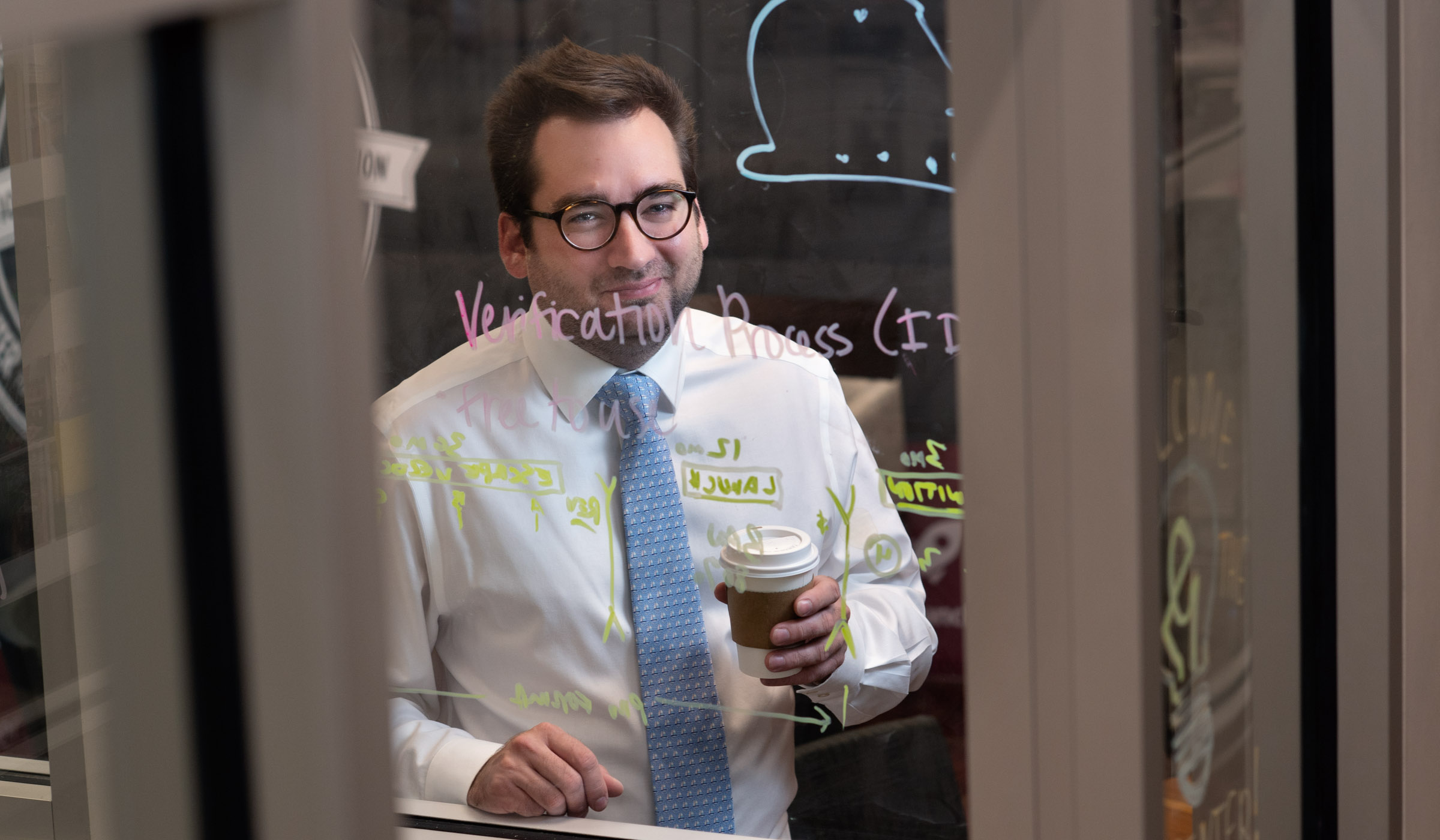 When it comes to creating a successful startup company, Eric Hill knows first-hand the challenges facing tech founders.
Serving as the director of Mississippi State University's Center for Entrepreneurship and Outreach, Hill brings a wealth of experience to his role in helping students, faculty, staff and members of the community turn their big ideas into reality.
Hill's entrepreneurial journey started early on. As a high school sophomore in Sterlington, Louisiana, he launched his first business alongside close friend and future MSU alum, Will Long.
"We always loved working with computers, so we would buy used machines at garage sales and experiment with the hardware and software," Hill said. "We obsessed about learning everything we could and eventually got into programming."
Hill Technologies, LLC—HillTech for short—started out as a small business helping business owners with various computer-related projects. Their breakthrough came when they secured two significant clients, leading them to create live voting software for the Miss Louisiana Pageant and a management platform for smaller pageant organizations. With a steady income established, Hill and Long eventually sold the company during their college years.
After earning a degree in industrial engineering at MSU, Hill began his career writing software for Huntington Ingalls in Pascagoula. During moonlight hours, Hill was also still working on a tech startup he created with co-founder Daniel Payne while in school at MSU called SportsSnax. This mobile app enabled fans in sports venues to use their phones to order concessions delivered to their seats. The company had agreements to service fans at MSU, the University of Alabama and Louisiana State University.
"Around that time, I learned of a coordinator position opening to support entrepreneurship and technology transfer," Hill said. "I thought it would be a perfect opportunity for me to help other entrepreneurs while helping test SportSnax's feature rollout at Dudy Noble and Humphrey Coliseum on the side. The startup grew but never really did reach critical mass. In parallel, Gerald Nelson, who is basically the grandfather of MSU entrepreneurship, retired shortly after.  Caring for entrepreneurship at MSU basically fell to me."
Since Hill took the reins as director, the program has thrived while undergoing several major transformations. In 2014, the program officially moved to the College of Business, changing its name to the Center for Entrepreneurship and Outreach, or E-Center. The following year, a 2,000-square-foot space was dedicated in McCool Hall to serve entrepreneurial students, staff and faculty across the university. The E-Center expanded to downtown Starkville with the Idea Shop, housing the Turner A. Wingo Maker Studio and Retail Accelerator. Along with MSU's Office of the Office of Technology Management, the E-Center has expanded its presence in Vicksburg, helping to grow the city's technology and startup sector with a 4,000-square-foot co-working space downtown.
The E-Center is again expanding its reach within McCool Hall. With the latest renovation, slated completion by the end of the year, the center will double in size.  
"There's more support now than there's ever been for entrepreneurship," Hill said. "We impact students from across the entire campus by trying to make them millionaires and create jobs for others. That's the goal, and there are now multiple examples of that. We don't want students having to leave to go be part of the future. We want them to create the future here."