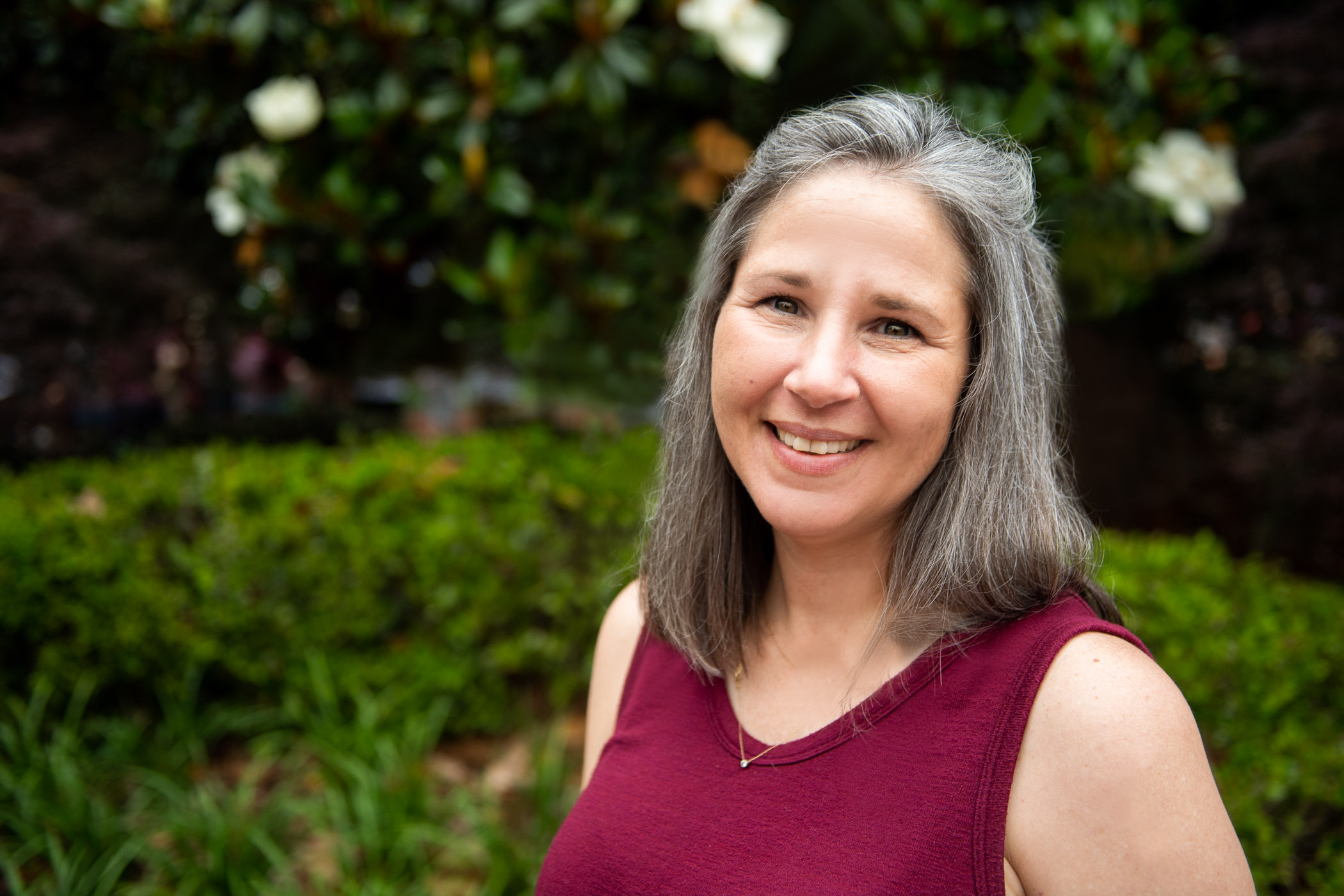 Keeping track of numbers, accounts, policies and procedures is a major strength for Sheryl Kinard, but these valuable skills have become even more important to the university because she combines her knowledge with a helpful and collegial attitude.
Kinard works as business manager II in MSU's College of Arts and Sciences—the largest academic unit at Mississippi State, comprising 14 departments and 25 academic majors. Needless to say, many budgets and accounts fall under her purview as the top financial officer in the dean's office. She also is the college's leading personnel manager.
A two-time MSU graduate with Bachelor of Accountancy and Master of Taxation degrees, Kinard transitioned from student to staff member in 2006 and worked as an accountant in the Raspet Flight Research Laboratory and Department of Aerospace Engineering before advancing to business manager for the Department of Industrial Engineering and Department of Civil Engineering within the Bagley College of Engineering prior to her current role.
In addition to keeping up with millions in general funding and special revenue, Kinard offers training to staff in the college's many units. She provides budgets, financial reports and revisions as needed, and she gives guidance on any financial matter. If a problem arises, she strives to serve others and be part of the solution.
It was this combination of professional competence and personal kindness that spurred her selection this year for the Zacharias Distinguished Staff Award. Recipients exemplify professionalism and dedication to the university by performing beyond the call of duty to improve service, quality and their unit's image. Like other honorees announced at the annual Staff Appreciation Day, Kinard is known as a positive role model who shows initiative, cooperation and expertise.
In his letter of nomination, Dean Rick Travis said, "Ms. Kinard's influence across this college is tremendous among our staff. Her greatest contribution is the helpful, pleasant, we-are-all-in-this-together behavior she models continually for staff throughout the college." He also praised her ability "to both see the larger financial picture and also know the small details of myriad accounts," adding that her ability to help leaders make informed decisions by carefully conveying financial data is critical.
Kinard said she was surprised to receive the recent Zacharias honor.
"I never expected any of this for simply doing what I see as my career. I'm lucky to be able to do what I enjoy day in and day out. I do what I feel like I need to do to get the job done," Kinard said.