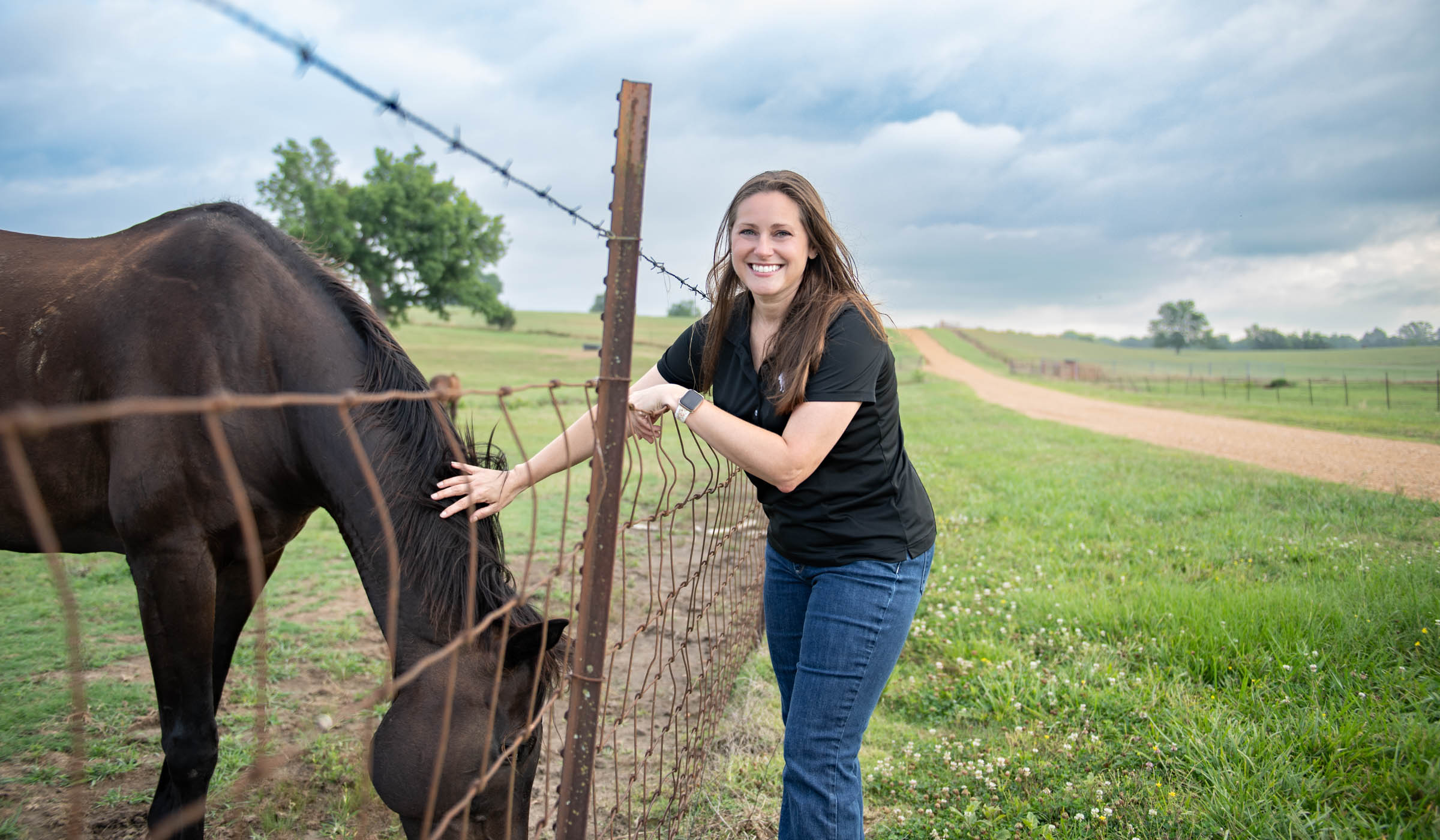 Described by a colleague as "one of the unsung heroes of the university behind the scenes," Melissa Inmon has one main responsibility, and she does it meticulously—ensuring every procurement card is properly used as outlined in state purchasing law and MSU purchasing policies.
Although her career has developed fully in the business field, her initial passion was animals—with a particular fondness for horses—and she earned a bachelor's degree from MSU in animal science.
Nevertheless, the Tupelo native first started working in the university's procurement department in 2004, when she began handling purchase orders. After two years working with POs, she moved over to help with the procurement card program, which had only been established for a few years at that time with a total institutional spending level of about $3 million a year, she said. Last year, the P-card spending level hit $65 million university-wide. Inmon said she's proud of this phenomenal growth in card use because spending via this method actually saves the institution immensely.
"It costs about $115 in total administrative costs to process a purchase order, but the procurement card cost equates to about $6 per transaction," she explained. "That's a huge savings in administrative costs that people don't see. It helps people save money and improve efficiency."
Inmon has worked in every procurement card role, receiving promotions and now serving as manager, a function that falls under the Office of Procurement and Contracts. And MSU has been recognized nationally for best practices in this area while under her management.
Inmon serves on a national advisory committee for higher education procurement and has held several leadership roles for the Tennessee-Alabama-Georgia-Mississippi division of the National Association of Educational Procurement.
She also was honored to be nominated for Card Manager of the Year within the National Association of Procurement Card Professionals, which includes workers not only in higher education, but also in K-12, government, public and private sectors. She has gained professional certifications—and she most recently completed her second degree from MSU, a Master of Business Administration in 2022.
"I felt like I needed to get a degree in something that was more relevant to what I do, so the MBA was definitely the way to go," said Inmon, who emphasizes her enjoyment of all aspects of her work, from interacting with colleagues in her office and around campus to the actual financial responsibilities and tasks.
"In a way, we serve a role similar to a banker, making sure everyone has the money they need. But on the other hand, I'm like an auditor, making sure people spend according to how the law and university say they can spend it," Inmon said.
Fortunately, she still gets to enjoy horses and other animals in her leisure time. Her children take horseback riding lessons, and the family includes a few pets at home.