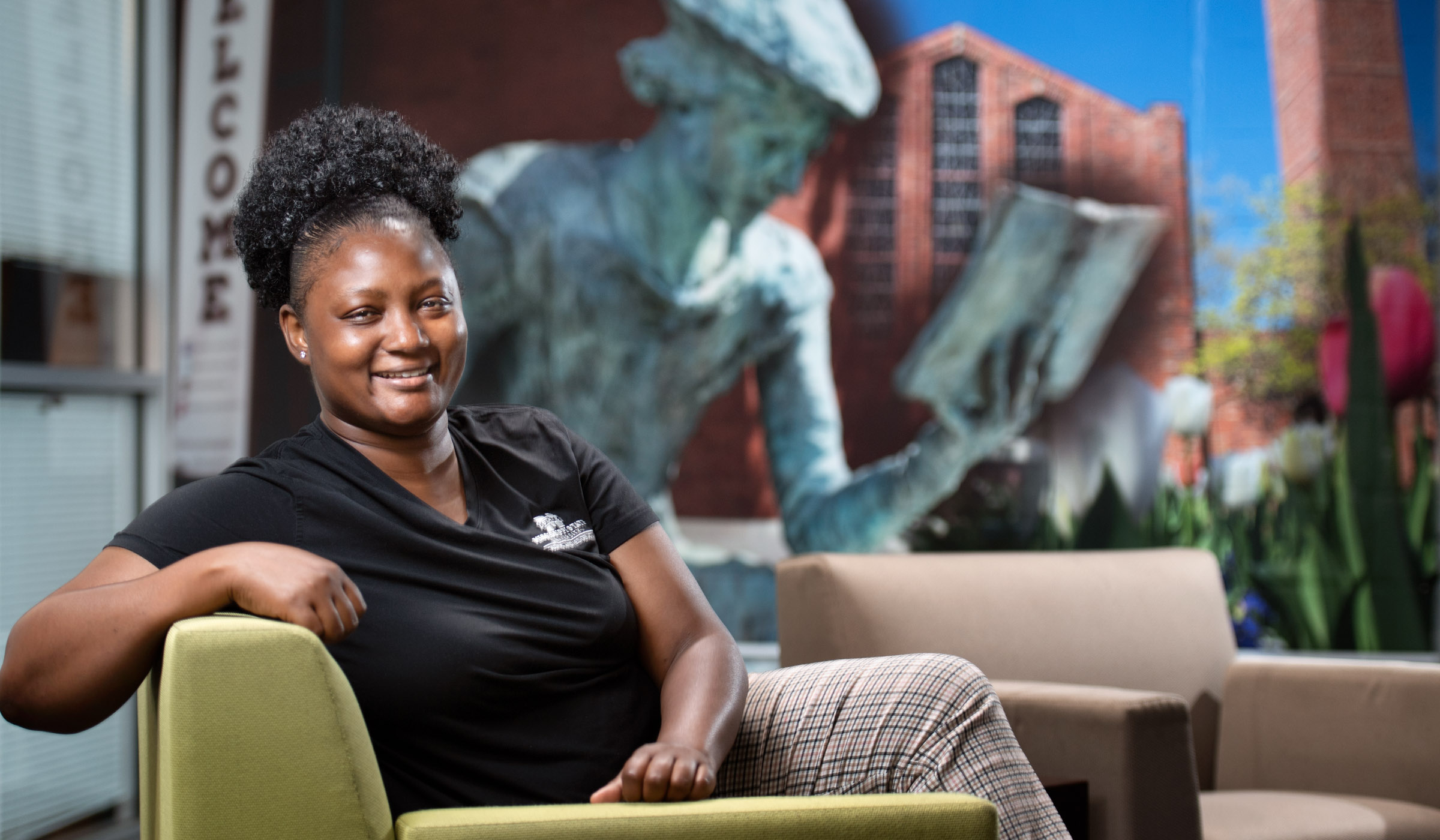 Dominique Simmons is a woman of perseverance, who pursues excellence in every task and project. She knows what it means to defy odds and work toward something she never thought would be possible. These values of hard work and integrity align well with Mississippi State's culture.
"I am a first-generation college graduate from Jackson, and I come from a single-parent household, the oldest of three children. I grew up with a lot of responsibilities," Simmons explained. "I loved school and knew I wanted to help future students with a similar background."  
She graduated in the top 10% of her high school class, earning scholarships at Jackson State University, where she received her bachelor's degree in psychology. Her inspiration to help young, Black women not only was fueled by her past, but by the women of Zeta Phi Beta Sorority, Inc.
After completing her studies at JSU, Simmons continued her education at Mississippi State, pursing a master's in counseling education with an emphasis in student affairs. It was here that she began achieving her mission to help students reach something bigger as they overcome obstacles from their past. She started her career in Housing and Residence Life as a graduate resident director in Sessums Hall.
Simmons praises MSU as being the place that helped her grow and prepare for the position she now holds, assistant director of residence education. The best part about her job is, "creating systems and processes that are going to help people become something."
Simmons said MSU inspired her to further her education and pursue a Doctor of Education in Higher Education Administration at the University of Southern Mississippi, which she completed this summer. She wants to continue making an impact in young people's lives and one day start a non-profit with a focus on helping minority women find resources and opportunities to further their education and careers.
Simmons said she will always be grateful to the university for having a family environment that includes the children of faculty and staff in activities around campus. As a working mother, she said she feels that MSU values employees thriving not only in their jobs or in the classroom, but in all aspects of life.
As Simmons continues her journey, she encourages students to give their all to achieving their own goals. "Do it, want to do it, and be genuine and true to yourself."