Contact: Harriet Laird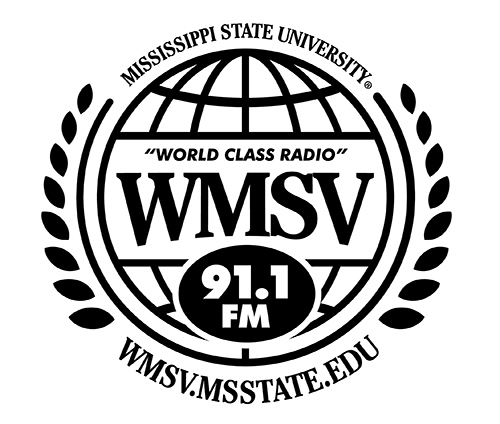 STARKVILLE, Miss.—WMSV, Mississippi State's award-winning radio station, is adding 2021-22 honors to its running list of more than 50 state, regional and national distinctions.
The university's noncommercial, community station 91.1 FM is rated a "Best College Radio Station" by the Southeast Collegiate Journalism Conference, placing second in the organization's 34th annual Best of the South Collegiate Journalism Competition. WMSV followed only first-place Lipscomb University in Tennessee out of 35 institutions in seven states that comprise the SEJC membership.
WMSV student journalists also heard their names called recently in the Society of Professional Journalists Region 12 Mark of Excellence Awards in which they finished as a finalist in the Best All-Around Radio Newscast category for "Observations from MSU."
Student staff winners were Cody Blaszczak, senior communication major, Pelham, Alabama; Theodore Brocato, December 2021 psychology graduate, Starkville; Brooks Burgess, Spring 2022 communication graduate, Indian Springs, Alabama; Jada Evans, Spring 2021 communication graduate, Starkville; and Lily Jones, senior communication major, Starkville. Evans also was a finalist in the Best Radio Feature category for "Maroon Volunteer Center," and senior communication major Adam Sullivan was a finalist in Feature Photography for "Portrait of 'Meat,' the Tattoo Artist."
"As a non-commercial campus radio station, Mississippi State's WMSV serves the university and surrounding region with quality programming and timely news and views. More importantly, it's an educational experience that gives bright and talented MSU students the chance to learn the daily operations of commercial radio in a laboratory environment that qualifies them to pursue careers in this field," said MSU Chief Communications Officer Sid Salter. "I'm pleased these students have earned this recognition."
Anthony Craven, the station's general manager, said, "I'm extremely proud of the quality of content our students produce at WMSV. They work very hard, represent Mississippi State University well, and are deserving of these honors."
WMSV began airing in 1994, and its audience extends beyond the Starkville campus to include the Golden Triangle counties of Clay, Lowndes and Oktibbeha. The station's playlist is adult album alternative, or Triple A, and features daily and weekly news, sports, and public affairs programming. Listeners can tune in to WMSV on 91.1 FM in the Golden Triangle or through the RadioFX, TuneIn and Simple Radio apps.
The Office of Public Affairs can be found at  www.opa.msstate.edu and WMSV is at www.wmsv.msstate.edu.
MSU is Mississippi's leading university, available online at www.msstate.edu.