Contact: Sarah Nicholas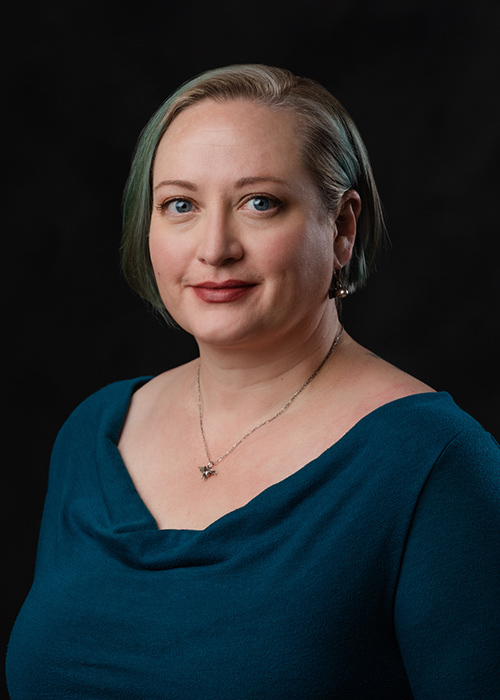 STARKVILLE, Miss.—Mississippi State Associate Professor Anna Osterholtz is part of a team of scholars featured in a current trio of articles in Science—the premier journal for researchers published by the American Association for the Advancement of Science—for their research tying together genetic data and linguistic movement as people migrated across early civilizations.
"Understanding these population movements will help to contextualize archaeological and bioarchaeological analysis," Osterholtz said. "The scale and time-depth of this study make it very important for future work in understanding how cultural interactions may be reflected in both changes to language and to the physical body."
To read the complete trio of articles, visit https://www.science.org/journal/science.
In collaboration with scholars representing research institutes and universities across the U.S., Europe and Western Asia, and working on their research since 2017, Osterholtz said she is "thrilled to be able to contribute to such a large-scale study that looks at migration of peoples across the landscape."
"We contributed samples from two different sites in Croatia," Osterholtz said. "First, from the Bronze Age site of Gusilla Gomilla II (1880-1650 BCE), in collaboration with Dr. Helena Thomas of the University of Zagreb. And also, the Roman-era cemeteries in the city of Trogir (1st-6th Centuries AD), in collaboration with Lujana Paraman of the City Museum of Trogir and Dr. Mario Novak at the Institute for Anthropological Research in Zagreb."
The trio of articles in Science delve into some of the earliest civilizations in the "Southern Arc," a geographic region that stretches from the Caucasus and the Levant, across Anatolia and the Aegean into the Balkans, forming a bridge between Europe and Asia, where various ancient human cultures formed and spread.
Osterholtz's research suggests these cultures, whether lost to history or surviving down to the present day, are not only the heritage of the people of the region, but made a profound impact on human civilization as a whole.
"At present, our knowledge about the people of many of these cultures, their movements, mating patterns and languages, is patchy," according to the journal articles. "Paleogenetic research can cast new light on the lifeways of the people of past societies and the spread and diversification of their languages."
The researchers report genome-wide data from 727 distinct ancient individuals—more than doubling the amount of ancient DNA data from this region and filling in major gaps in the paleogenetic record—and present a systematic picture of the interlinked histories of peoples across this region from the origins of agriculture to late medieval times.
The research team is led by Ron Pinhasi at the Department of Evolutionary Anthropology and Human Evolution and Archaeological Sciences at the University of Vienna; Songül Alpaslan-Roodenberg at the University of Vienna and Harvard University; and Iosif Lazaridis and David Reich at Harvard University.
Songül Alpaslan-Roodenberg said the findings are examples of "how archaeogenetic results can provide a missing layer of information that cannot be obtained from other sources."
Osterholtz credits MSU's Cobb Institute of Archaeology, Department of Anthropology and Middle Eastern Cultures, and College of Arts and Sciences for funding support.
An AMEC faculty member since 2016, Osterholtz specializes in bioarchaeology. She has developed research programs in Cyprus and Croatia. Her current research in Cyprus examines the interplay between populations in the Mediterranean during the Bronze Age and the creation of Cypriot identity.
Part of MSU's College of Arts and Sciences, complete details about the AMEC department are available at www.amec.msstate.edu.
MSU is Mississippi's leading university, also available online at www.msstate.edu.