Contact: Pattye Archer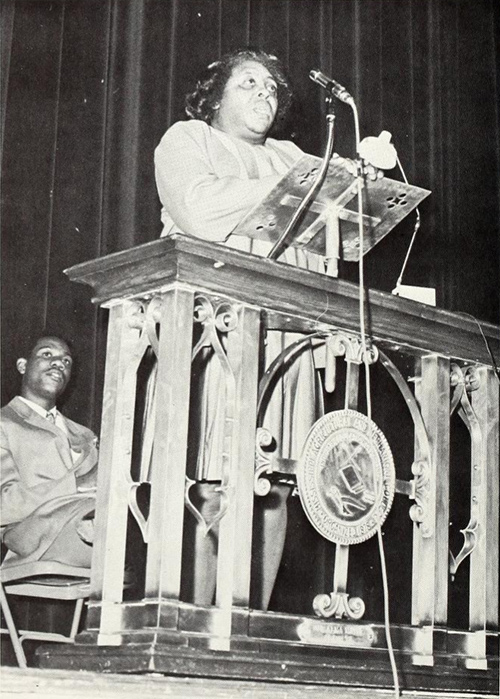 STARKVILLE, Miss.—History lessons will come to life when Jacqueline Hamer Flakes, the youngest daughter of civil rights leader Fannie Lou Hamer, kicks off Black History Month at Mississippi State University during a Wednesday [Feb. 1] presentation and book signing.
Sponsored by MSU Libraries, Flakes will present "What Would Mama Fannie Do?" at 2 p.m. in Mitchell Memorial Library. The presentation in the John Grisham Room will be followed by a reception and book signing for Flakes' book "Mama Fannie: Growing Up the Daughter of Civil Rights Icon Fannie Lou Hamer." The event is free and open to the public.
Event organizer MSU Librarian DeeDee Baldwin said this program is important for current students.
"Sometimes the past can seem far away. Hearing the daughter of an icon like Fannie Lou Hamer can remind us of how recent the struggle for civil rights was, and how we're still fighting some of the same battles today," Baldwin said.
Fannie Lou Hamer was born to a family of sharecroppers in 1917 in Montgomery County. She lived most of her life in Ruleville, a small Delta town. Baldwin described Hamer as a courageous and bold voting rights activist and community organizer who co-founded the Mississippi Freedom Democratic Party, for which she gave her celebrated speech at the 1964 Democratic National Convention in Atlantic City, New Jersey.
Baldwin invited Flakes to visit MSU Libraries after meeting some of her family members at an Oktibbeha County NAACP event last fall.
"Fannie Lou Hamer herself spoke at Mississippi State in 1969 during an event sponsored by the Afro-American Plus Club, which was organized in 1968. I think she would be proud to know that her daughter is speaking here and carrying on her legacy," Baldwin said.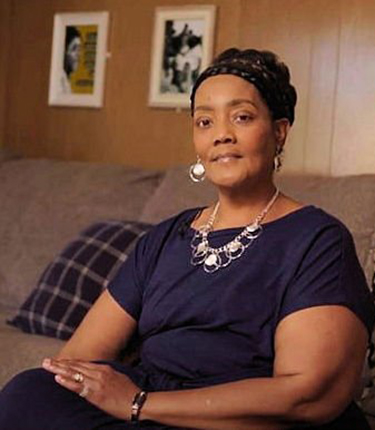 As a child, Flakes was able to witness her mother's activism firsthand. She appears in the documentary "Fannie Lou Hamer's America," which aired last winter on PBS, and she frequently participates in both state and national civil rights events.
Baldwin said she hopes students, faculty and staff will attend the Feb. 1 program to meet Flakes and hear her personal stories about her mother's life and legacy.
"She will remind you of how recent the past really is, and how much work we still have to do," Baldwin added.
For more information about additional Black History Month events at MSU, visit https://www.msstate.edu/newsroom/article/2023/01/msu-honors-black-history-month-variety-events-february.
MSU is Mississippi's leading university, available online at www.msstate.edu.