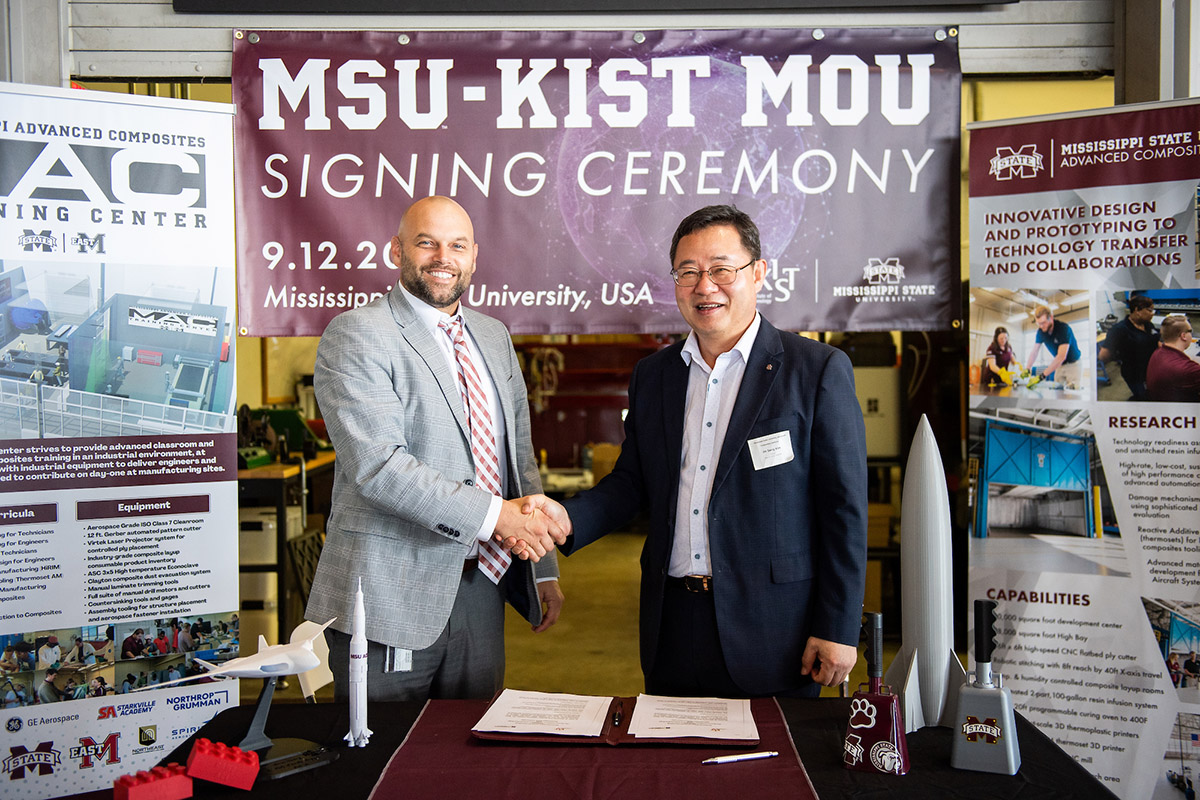 Contact: James Carskadon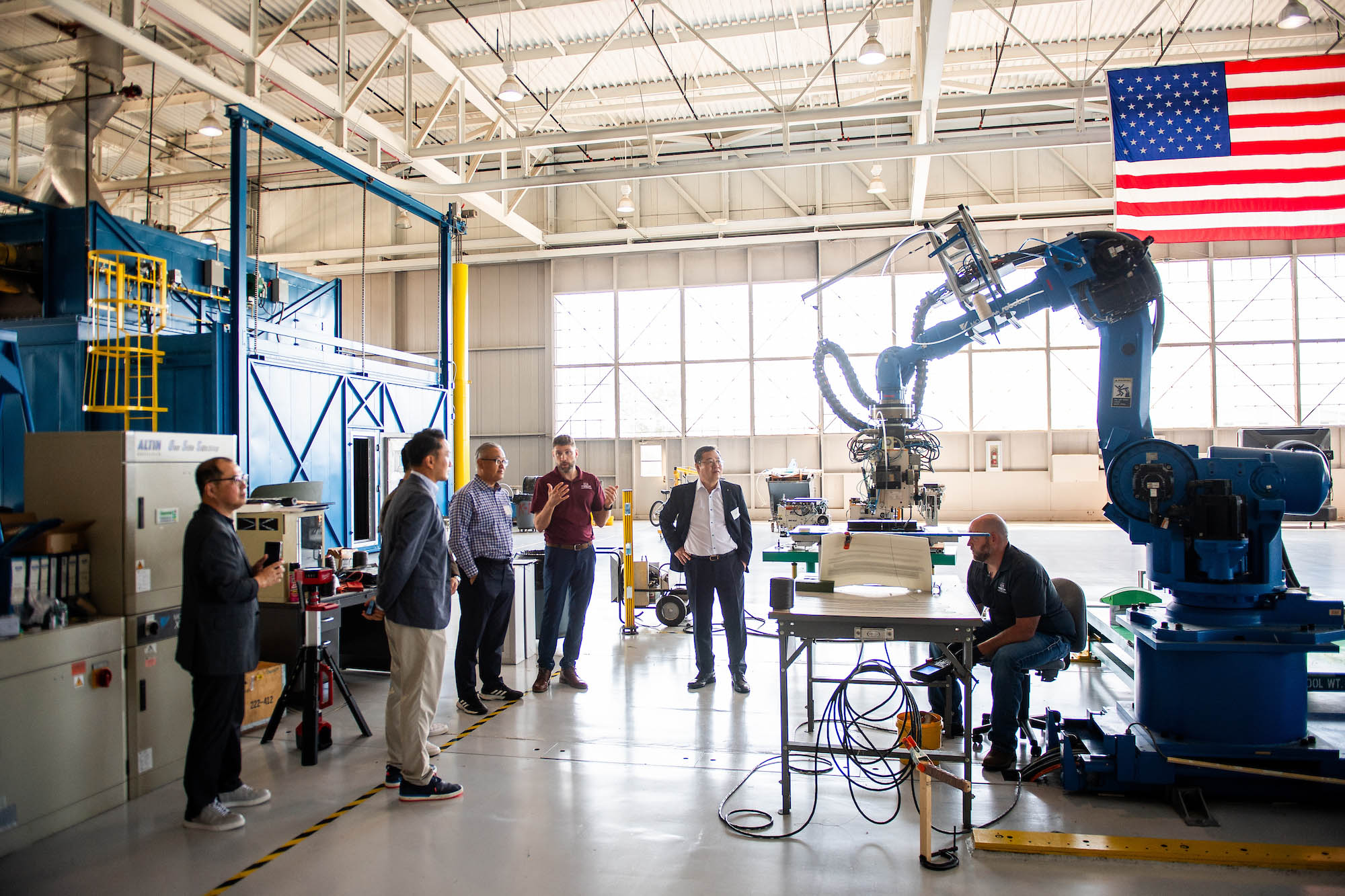 STARKVILLE, Miss.—Mississippi State University leaders are marking a new partnership with the Korea Institute of Science and Technology.
A delegation from the Korean research institute is in Starkville this week to explore potential collaborations and learn more about MSU's capabilities, particularly related to advanced composite materials. The two institutions held a ceremonial signing for a memorandum of understanding to promote education and research collaborations.
"It is exciting to showcase our capabilities in advanced composite materials with a leading international institute in this field," said MSU Advanced Composites Institute Director Chris Bounds. "While we have many personal connections between KIST and MSU, more importantly, we have a shared appreciation of the societal value of using composite materials to improve products in several key industries and strengthen domestic manufacturing."
The delegation from Korea included Director General Jin Sang Kim of the KIST Jeonbuk Institute of Advanced Composite Materials. The institute leads key research and development efforts to create cutting-edge composite materials with high performance quality and high value, and a goal of creating new industries in South Korea.
MSU's Advanced Composites Institute officially opened in 2019 and boasts extensive resources to advance the university's composite materials research and support public and private sector research partners. MSU is one of only three universities represented in NASA's  Advanced Composites Consortium and is a member of the Federal Aviation Administration's Joint Advanced Materials and Structures Centers of Excellence. In addition to applied research, ACI is leading workforce development initiatives to train employees in manufacturing composite materials. MSU's materials research efforts also include an additive manufacturing laboratory at the Center for Advanced Vehicular Systems, as well as faculty expertise from several academic departments on campus.
For more on the Korea Institute of Science and Technology's Jeonbuk Institute of Advanced Composite Materials, visit https://jb.kist.re.kr:7443/eng/main/main.do.
For more on MSU's Advanced Composite Institute, visit www.aci.msstate.edu.
Mississippi State University is taking care of what matters. Learn more at www.msstate.edu.