Contact: Daneet Steffens, SPIE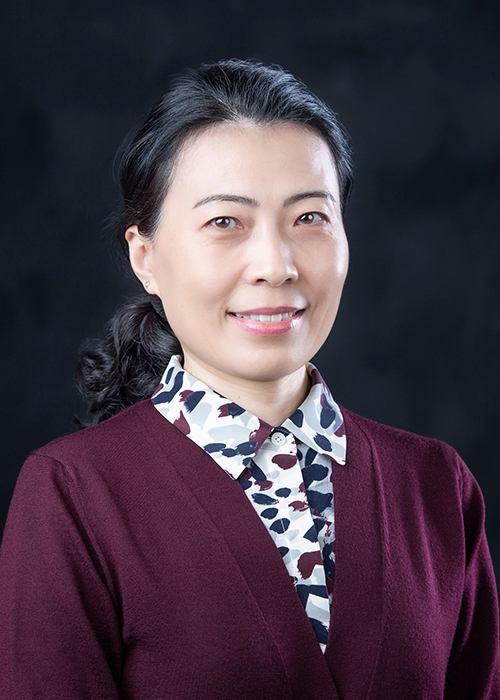 BELLINGHAM, Washington–On 1 January 2024, Qian "Jenny" Du, of Mississippi State University, will become the new editor-in-chief of the Journal of Applied Remote Sensing (JARS).
Du, the Bobby Shackouls Professor at Mississippi State University, succeeds the journal's current editor-in-chief, Ni-Bin Chang, who has held the role since 2014.
An SPIE Fellow since 2015, Du served on the SPIE Publications Committee in 2021-2022, and has several years of experience working as an associate editor for JARS. She also has extensive journal editorial experience through her work as editor-in-chief for the Journal of Selected Topics in Applied Earth Observations and Remote Sensing (2016-2020), and as an associate editor for multiple journals. In both 2021 and 2022, she was included on Clarivate's list of highly cited researchers.
Du's research focuses on digital image processing and machine learning, and their applications to remote-sensing problems, with particular expertise on hyperspectral image exploitation. Her work covers an extensive range of topics in remote-sensing image process and analysis, including target detection, anomaly detection, change detection, classification, spectral unmixing, dimensionality reduction, band selection, multisource data fusion, real-time processing, parallel computing, data compression, registration and mosaicking, sharpening, visualization, and image super-resolution.
"I'm deeply honored to be elected as the new editor-in-chief of JARS, and I will follow the footsteps of my predecessors to continue to move the journal to the next level," said Du. "As a Lifetime Member of SPIE, I'm very happy to have the great opportunity to serve the community in this capacity."
Du received BSci and MSci degrees in electrical engineering from the Beijing Institute of Technology; she received an MSci and her PhD from the University of Maryland in 1998 and 2000, both also in electrical engineering. She was an assistant professor in the Department of Electrical Engineering and Computer Science at Texas A&M University-Kingsville, from 2000-2004. In 2004, Du joined the Department of Electrical and Computer Engineering at Mississippi State University.
"Jenny Du was chosen as the next editor-in-chief of JARS following an extensive search process by a team of volunteer experts in remote sensing," said SPIE Journals Manager Gwen Weerts. "She was selected from a highly competitive field of candidates, and impressed everyone with her scholarship, volunteerism, and dedication to the remote-sensing community. SPIE is looking forward to the growth of JARS under Jenny's leadership."
JARS, one of 14 journals published by SPIE in the SPIE Digital Library, publishes peer-reviewed articles on the latest concepts, information, and progress from the remote-sensing community.
About SPIE
SPIE, the international society for optics and photonics, brings engineers, scientists, students, and business professionals together to advance light-based science and technology. The Society, founded in 1955, connects and engages with our global constituency through industry-leading conferences and exhibitions; publications of conference proceedings, books, and journals in the SPIE Digital Library; and career-building opportunities. Over the past five years, SPIE has contributed more than $22 million to the international optics community through our advocacy and support, including scholarships, educational resources, travel grants, endowed gifts, and public-policy development. www.spie.org.