Contact: Harriet Laird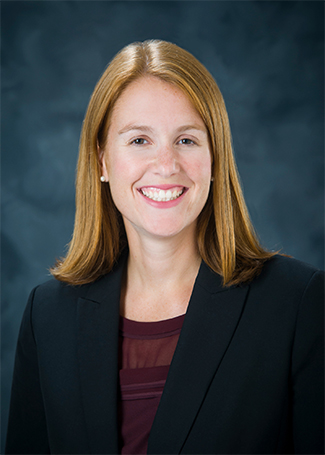 STARKVILLE, Miss.—Jackie Mullen, Mississippi State assistant dean of students, this month is beginning a new role in the university's Division of Student Affairs where she has been employed since first joining MSU 15 years ago.
Mullen is the new assistant vice president for Student Affairs, Student Experience, a role established to increase and align initiatives to enhance MSU students' sense of belonging and strengthen campus connections.
The AVP position reports to Vice President of Student Affairs Regina Hyatt who said of Mullen's appointment, "Dr. Mullen understands the important role belonging and engagement play in student success. Her position and duties are part of a division-wide reorganization to ensure all students achieve their academic and personal goals, with additional emphasis on student engagement through programs and services, student organizations and student life."
Strategic leadership and cross-campus collaborations are among the goals outlined for the position, which are in line with the university's Transforming MSU strategic plan and Bulldog Experience Quality Enhancement Plan. Mullen's oversight of several campus departments includes Colvard Student Union and Event Services, the Center for Student Activities, Student Leadership and Community Engagement, and Fraternity and Sorority Life.
Hyatt said, "Dr. Mullen's past role as director of Student Activities and Fraternity and Sorority Life gives her excellent insight into our existing programs and services, and her engagement with national organizations and associations will help her bring external perspectives to the work we're doing here at MSU."
Mullen began her employment at MSU in 2008 in the Department of Housing and Residence Life as leadership and community development coordinator. She then transitioned to Colvard Student Union, serving as assistant program director before her promotion to associate director of the Center for Student Involvement. In 2013, she became director of Student Activities and Fraternity and Sorority Life until, in 2019, she took on additional responsibilities which elevated her title to assistant dean of students.
In 2020, Mullen earned her Ph.D. in higher education leadership at MSU. This followed a master's degree in higher education and student affairs from the University of South Carolina and a bachelor's in business administration/marketing from the University of Tennessee.
A member of many professional organizations through her years with the university, current affiliations include the National Association of Campus Activities and Association of Fraternity and Sorority Advisors, among others. For her dedication and exemplary contributions to MSU, she was honored with the Zacharias Distinguished Staff Award in 2014.
Mississippi State University is taking care of what matters. Learn more at www.msstate.edu.